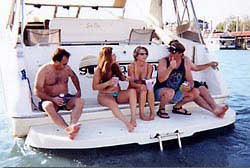 Although initially constructed in the 1930's as a hydroelectric generating facility, Lake Murray has become a major recreation destination in central South Carolina. Bordering Lexington, Chapin and Irmo, and only a short drive from Columbia, Lake Murray is enjoyed by thousands of people every week.
There's plenty of room for everyone! At 41 miles long and 14 miles wide at its widest point, Lake Murray covers an area of 78 square miles with 649 miles of shoreline.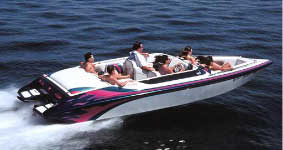 With dozens of Lake Murray marinas, boat landings and ramps, it is easy to find a place to put your boat into the water. Don't have a boat? There's plenty of places to buy one, or even rent one for a few hours or a few days!
You don't need a boat, however, to enjoy Lake Murray! There are several parks and recreation areas where you and your children can spend the day swimming and sun bathing - or join with family and friends for a fun cook-out.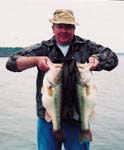 Not only is Lake Murray a skiing, boating and swimming paradise, it also has some of the best fishing in the nation and is the site of numerous local, SC and national fishing tournaments held each year! Whether you are a professional or just enjoy a relaxing evening dipping a line into the water, you will enjoy Lake Murray! Be sure to visit The SC DNR "Where the Fish Are" page, updated weekly - or have one of the Lake Murray fishing guides show you the best spots! We also have a listing of all the tackle and bait shops.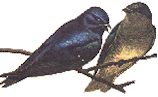 Lake Murray is also the home of some of the most majestic wildlife in South Carolina — including the Great Blue Heron, the Striped Bass, and millions of migrating Purple Martins.
Rent a boat, take one of our lake tours, hire a fishing guide for the day, or visit one of our several parks and recreation areas to see all that Lake Murray has to offer!
If you like what you see, consider renting a vacation home for a week, or even buy some Lake Murray Real Estate!
---
We plan through this website to provide a comprehensive guide to fishing, boating and water fun at Lake Murray, SC - everything that you need to enjoy the wonders of this South Carolina paradise. If you find an error, or know of some additional Lake Murray information which should be included, please contact us at Info@LakeMurrayFun.com. With your help, we can make this website the most comprehensive source of information about Lake Murray on the Internet!